About Us
Aussie Chef Clothing Company
Chefwear, Uniform & Apron Specialists since 1986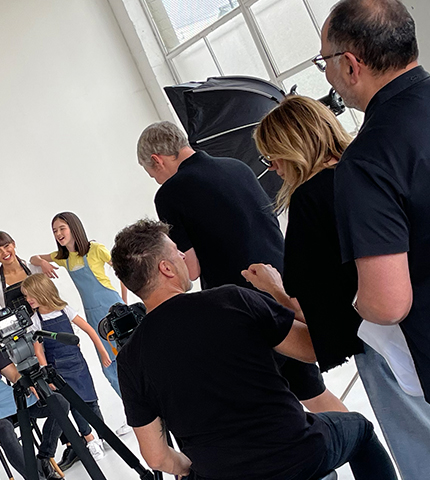 Welcome to Aussie Chef Clothing Company!
Why Aussie Chef Clothing Company?
Aussie Chef's focus is on providing superior quality modern uniforms- aprons, chef jackets, chef pants, chef shoes and accessories - that are cleverly designed in hardwearing, durable fabrics and materials that not only look and feel great but also really last!
Think tried and true denim, gorgeous leather, a range of 100% cottons, colourfast poly/cottons to subtle linens and so much more with simple, clean lines, interesting details and embellishments.
Aussie Chef has nearly every colour covered, from simple black and whites to modern neutrals, from deep outback hues to ice cream inspired colours to traditional chef stripes.
And we don't stop there! We work with clients to enhance their brand by finding the perfect work wear solution complete with beautiful, eye-catching embroidery or screen printing.
Aussie Chef not only caters to the hospitality industry, but also to an increasing number of businesses, industries and schools who are looking for great-looking work wear, uniforms and aprons.
Ultimately, we want our customers to look and feel their absolute best during their busy day or night! We are dedicated to making sure each and every garment is one that our own team would be happy to wear.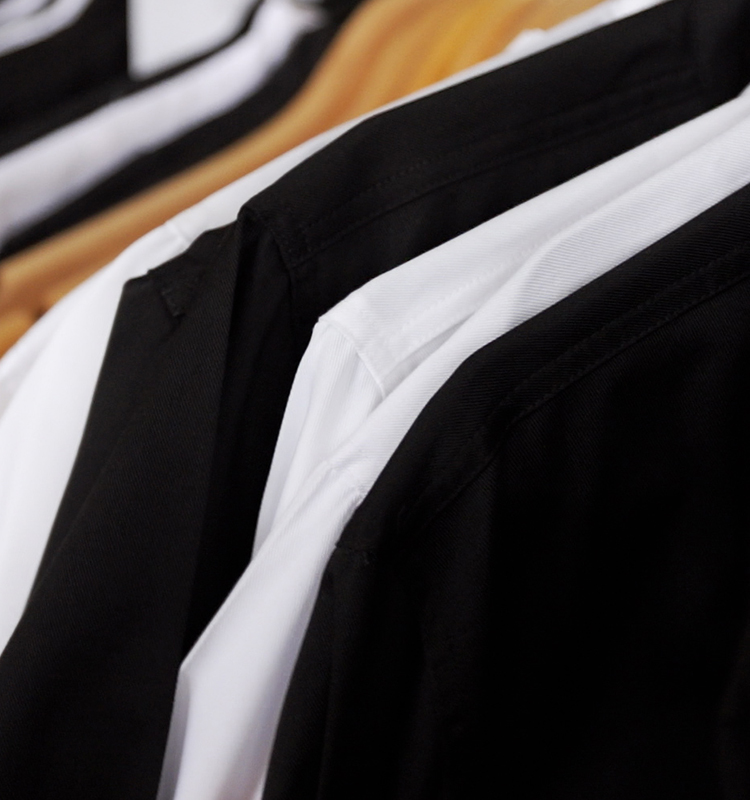 Quality | Service | Reliability | Price
Aussie Chef Clothing Company's Mission
Aussie Chef is committed to providing our customers and clients with the best work wear across Australia and worldwide.
Products which they can rely on to perform day after day in the rigours of their workplace.
This is made possible by having the strictest criteria and quality control processes in place during the design and manufacturing of each and every garment.
All of this is complemented by endeavouring to give our clients a great customer service experience with friendly, knowledgeable support staff who are ready to help, excellent stock availability, and competitive, importer direct pricing.
Aussie Chef also supports ethical sourcing and is committed to the social, environmental and financial welfare of all workers involved in the manufacturing of our products.
Aussie Chef's Beginnings
The Aussie Chef Family
Aussie Chef Clothing Company began life in 1986 in Founder and Managing Director, Nicholas Bacash's humble garage. The business soon outgrew its premises and moved to its current day home in the heart of inner Melbourne - Richmond, Victoria, Australia.
An enviable position that serves as the warehouse, distribution and design hub of the Aussie Chef 1,000+ product range with a showroom for clients in Melbourne to shop in person.
The Bacash family has been an integral part of the Australian food and hospitality industry for over 60 years. After studying law at university, Nicholas saw a gap in the marketplace for high-quality, long-lasting chefwear, uniforms, aprons and accessories.
So began Aussie Chef Clothing Company's journey to become a market leader in the hospitality industry. First manufacturing onsite and then expanding overseas to personally selected manufacturers, who are still an integral part of the Aussie Chef family today.
Still intimately involved in the day-to-day business, Nicholas enjoys creating and designing new product lines to cater to evolving industry trends, as well as curating special requests from clients.
He believes his employees are an integral part of the Aussie Chef family's success and who through their own expertise add an immeasurable value to the business of providing the best possible experience for our clients and customers.
Join the community of 20,000+ 'Aussie Chefs' around the world who wear Aussie Chef
Experience Aussie Chef for yourself
Aussie Chef Clothing Company is now in its 37th year as Australia's leading supplier of chefwear, uniforms, aprons, chef shoes and accessories - with both the Aussie Chef & Prochef Clothing brands.
Join our loyal customers who have come to know and love Aussie Chef. Whether you need chefwear, uniforms or aprons for yourself or need to outfit your entire team - we've got you covered!
View the full range of Aussie Chef and Prochef Clothing here on our website. Alternatively, if you would like to view our products or try something on for size in person, you can visit our Richmond Warehouse | Showroom in Melbourne or one of our Distributors across Australia and New Zealand - see Find A Stockist.
Aussie Chef Clothing Company and ProChef are the brand names of International Trading Agencies P/L as trustee for the Ellerbag Trust ABN: 22 079 065 331.